School uniform plays a key role in promoting pride, self-confidence and a feeling of belonging. These factors contribute to wellbeing, removing the additional pressures of deciding what to wear and the added stress of meeting the expectations of their peers. A uniform is central to schools building a sense of community among children, staff and parents as well as the local community.
The School Uniform colours are red and grey with white school shirts.
The white school shirts/polo shirts and grey trousers/skirts are easily available at most supermarkets.
If you choose to buy non-Fernvale school jumpers and cardigans please ensure they are plain red and have no logos on them.
The School PE Uniform is a red t-shirt and black shorts or black joggers or a school tracksuit with trainers.
School shoes are black and we advise Velcro fastening, no laces until they are fully confident to tie them independently.
You can also order our school uniform online; We currently have 2 uniform suppliers to select from-
Gascoigne Clothing
http://www.gascoigneclothing.com
It will also prompt you for a password to enable you to get to Fernvale's ordering page this password is below also.
Password- Ferns1
Your School Uniform
https://yourschooluniform.com/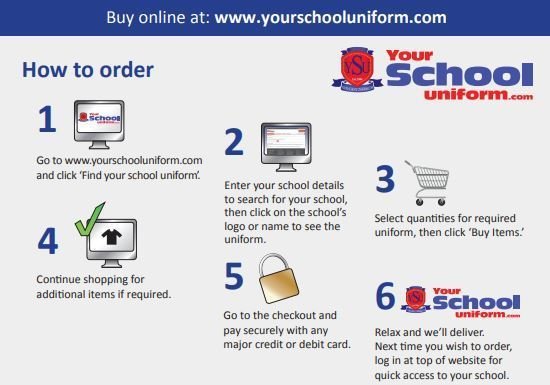 Please use a permanent marker or name labels to name ALL items!
You can support the Fernvale PTA by buying name tags for your child's uniform from www.mynametags.com
Simply enter our school code 21417 at the checkout and we will receive 24% of every order at no extra cost to yourself!