The children work towards objectives from the National Curriculum. Their subjects include Maths, English, Science, Design Technology, RE, PSHE, Music, Computing, Art, History, Geography, Modern Foreign Languages and PE.
Spring Term
Science – Electricity
We had great fun making a light bulb light by using a plasma ball and creating potato clocks.
Science/ Geography
We have learnt about world volcanoes and even made our own volcanoes using Coke and Mentos. The result was a very wet teacher and large explosions. We were very shocked by how high they went.
Imaginary World Day
As we have been studying Imaginary Worlds as our Literacy topic we got to have a curriculum day where our class was visited by Willy Wonka, Harry Potter, pirates, Alice from Alice in Wonderland and Captain America. We enjoyed making lots of yummy treats to take home for our families and some of us were brave in trying a Pollyjuice Potion!
Here is a slideshow
Harry Potter trip
Year 4 were very lucky to visit Harry Potter studios in Leavesden. We had great fun writing our own screenplay stories and even got to hold props from the film! We then went to visit the sets and see where some of the main scenes were filmed. Some of our favourites included the Hogwarts Express and seeing Hogwarts Castle. Here is a slideshow of the day.
In History we learnt about Hadrian's wall and how it was built by Emperor Hadrian to keep out the Picts. We built our own wall in the classroom using weetabix and wafers. We had to ensure we also had forts along the wall so the Romans could defend.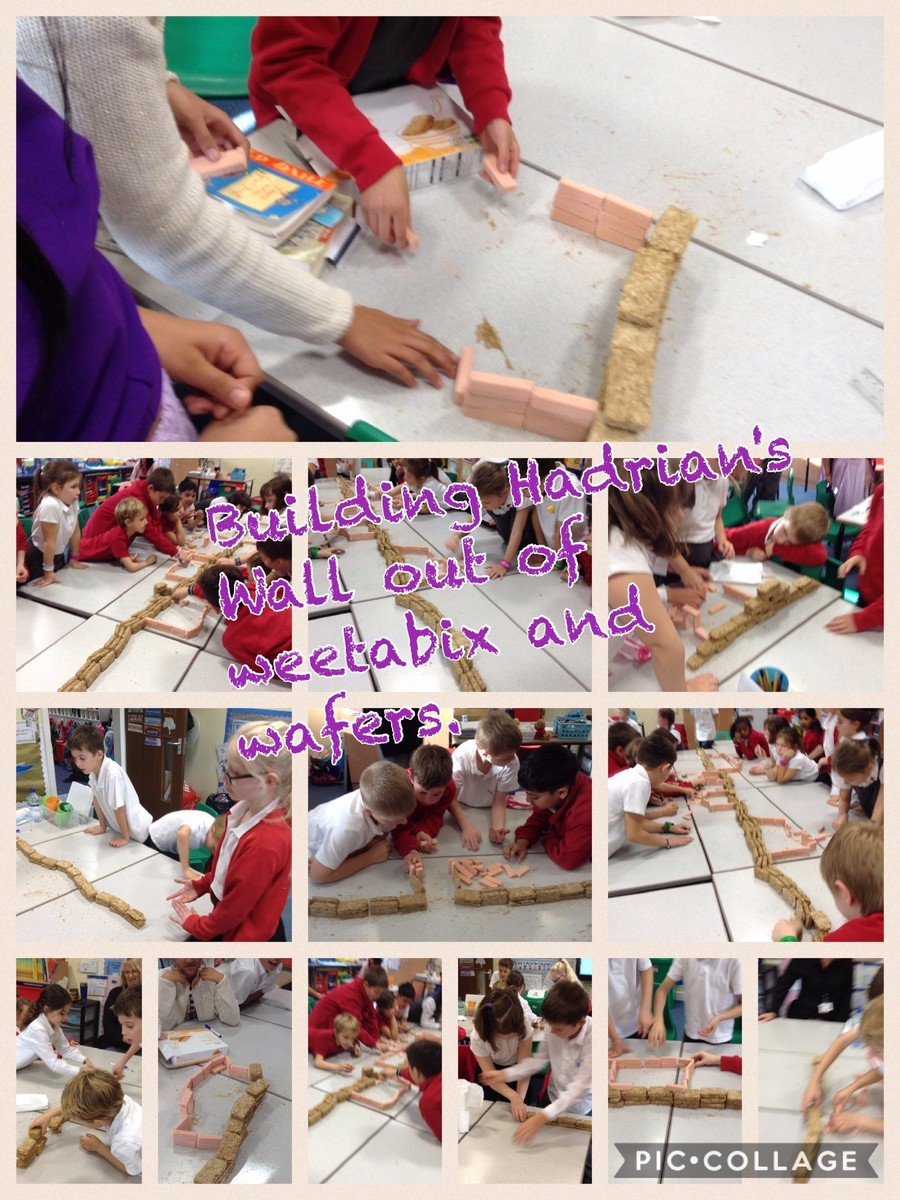 Also in History we designed and made Roman shields. We looked at designs and colours.

We used our shields in PE we learnt a Roman army formation. We used our shields to protect us. This formation is called testudo or the tortoise!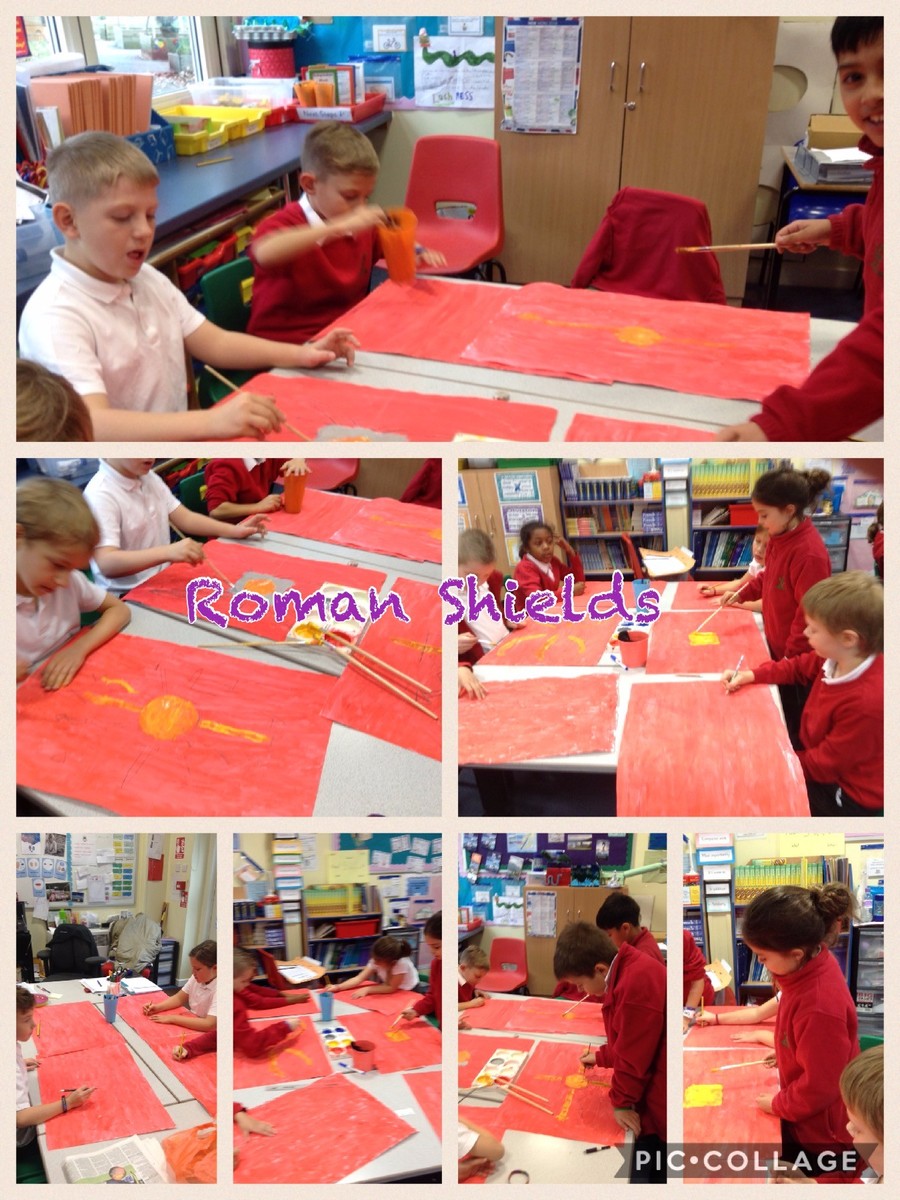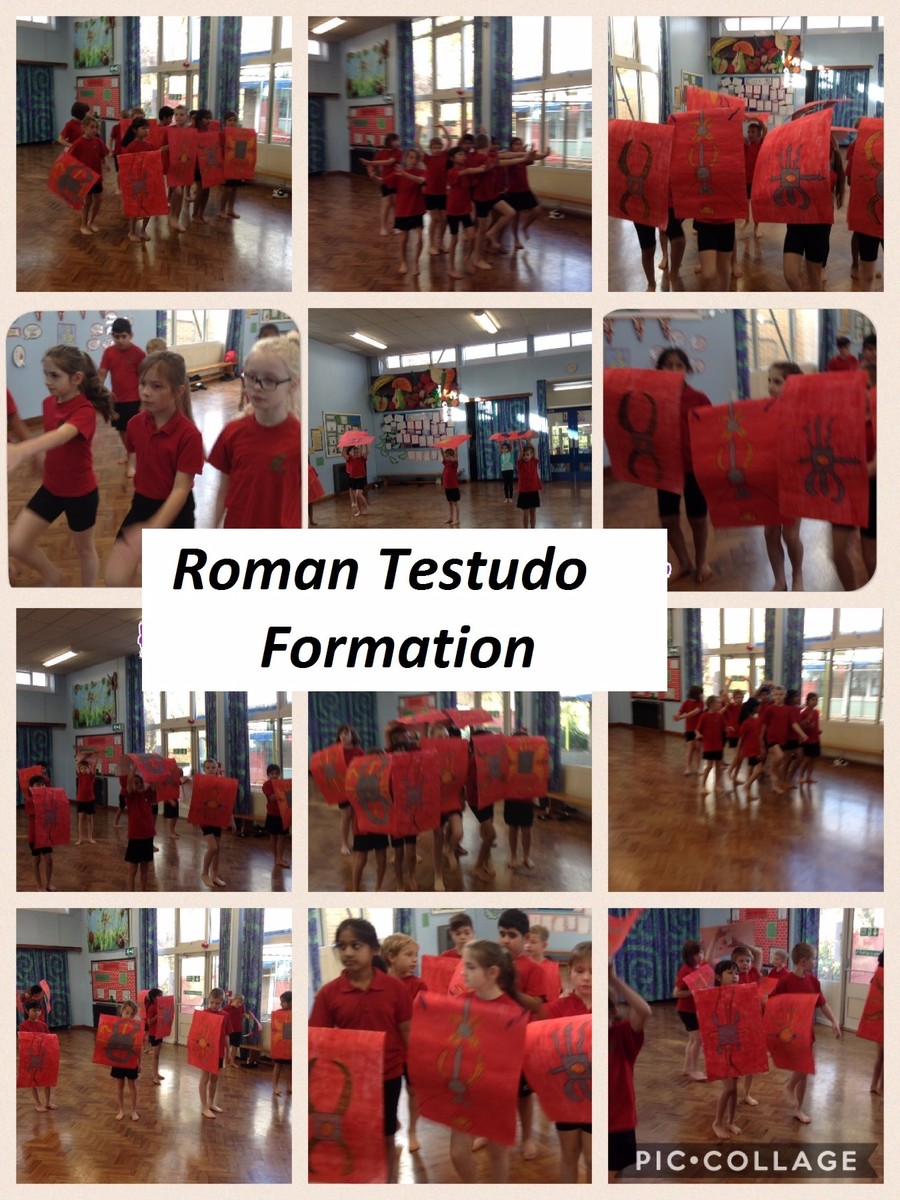 In Geography we have been studying rivers and looking at their features. Here we are learning about erosion on the playground. The children on the outside of the meander got left behind as water goes slower here!
In Literacy we have been learning about Playscripts. When looking at stage directions we acted out a play about Hanukkah and ensured we followed the stage directions correctly.
As part of the whole school NSPCC Speak out stay safe sponsored event we had a dance off in the classroom and some circuits in our PE lesson. Great work Year 4's