Year 2 Curriculum
The children work towards objectives from the National Curriculum. Their subjects include Maths, Literacy, Science, Design and Technology, RE, PSHE, Music, Art, History, computing, Geography and PE.
We combined our Red Nose Day fun with our maths learning. We collected all of the coins and counted them by grouping them into 10's. We then added the final total by partitioning.
Explore the Store Trip
The Year 2 Children enjoyed an informative tour of the local Tesco store and spent the morning exploring the store and lots of different food departments. This has helped developed their knowledge of different foods and food groups. The children's favourite area was the fish counter!
In science we made flying fish and tested how they moved through the air. We decided that gravity was pulling them towards the floor.
In Art as part of our topic on cities and landscapes we painted pictures in the style of Metzinger.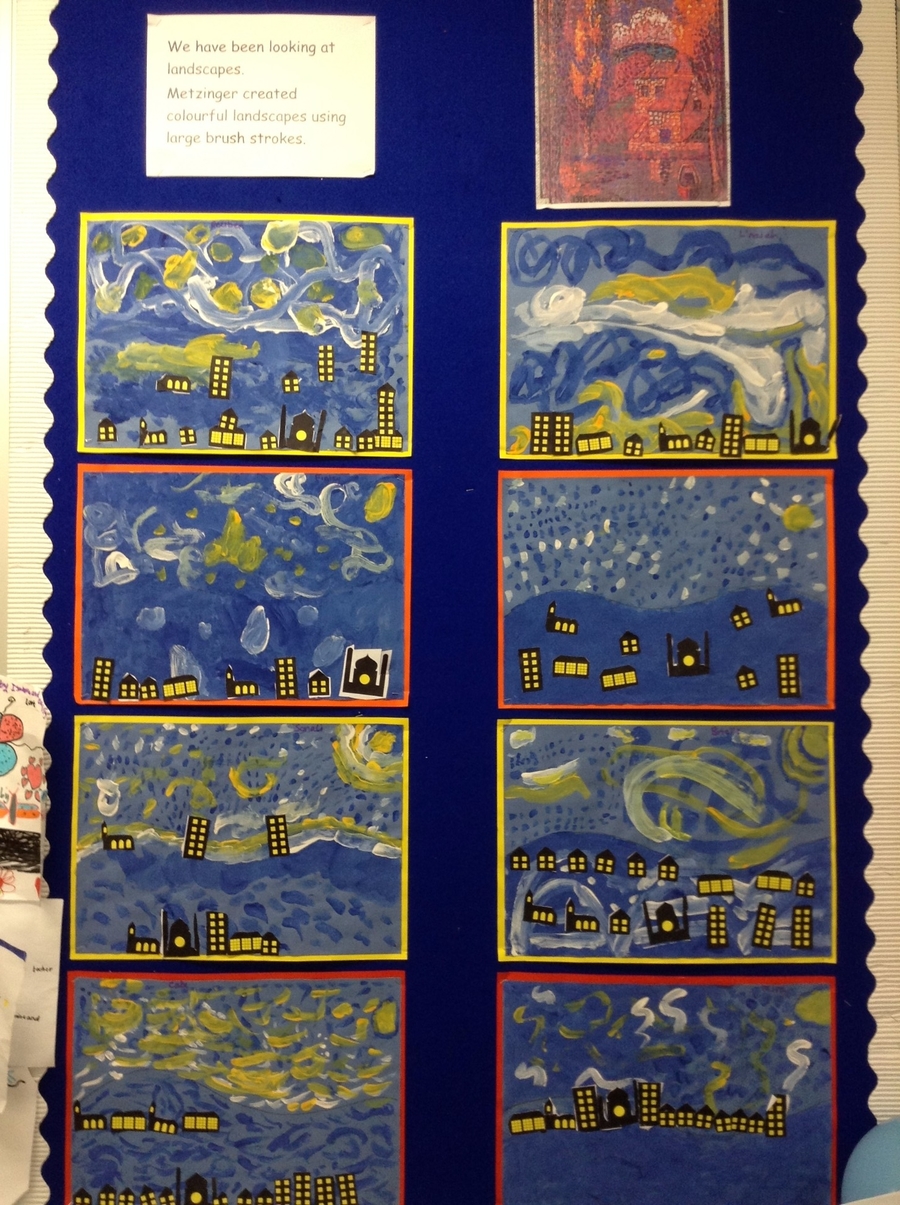 We learnt about how germs can spread and how good hand washing is really important to keep us healthy.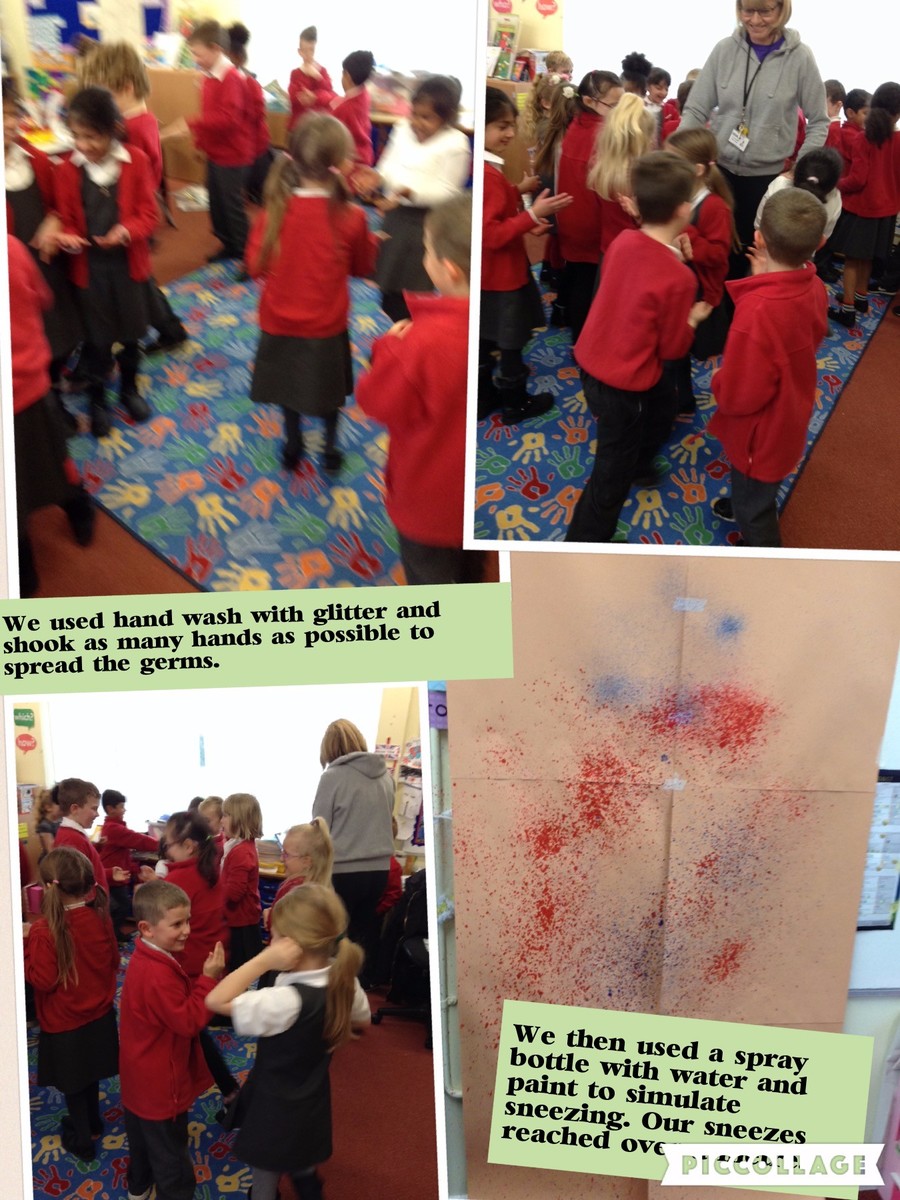 In our maths lessons we have been making arrays to help us solve multiplication facts.
We have been learning to add two 2-digit number using partitioning. We used equipment to make each number then added first the ones, then the tens then recombine the numbers.
Geography- Weather and Seasons