Year 2 Curriculum
The children work towards objectives from the National Curriculum. Their subjects include Maths, Literacy, Science, Design and Technology, RE, PSHE, Music, Art, History, computing, Geography and PE.
Autumn Term Learning
During anti bullying week we thought about 'Make a noise about bullying' Children wrote 5 different things such as (Talk firmly, Walk away, Ignore, Talk friendly, and Report).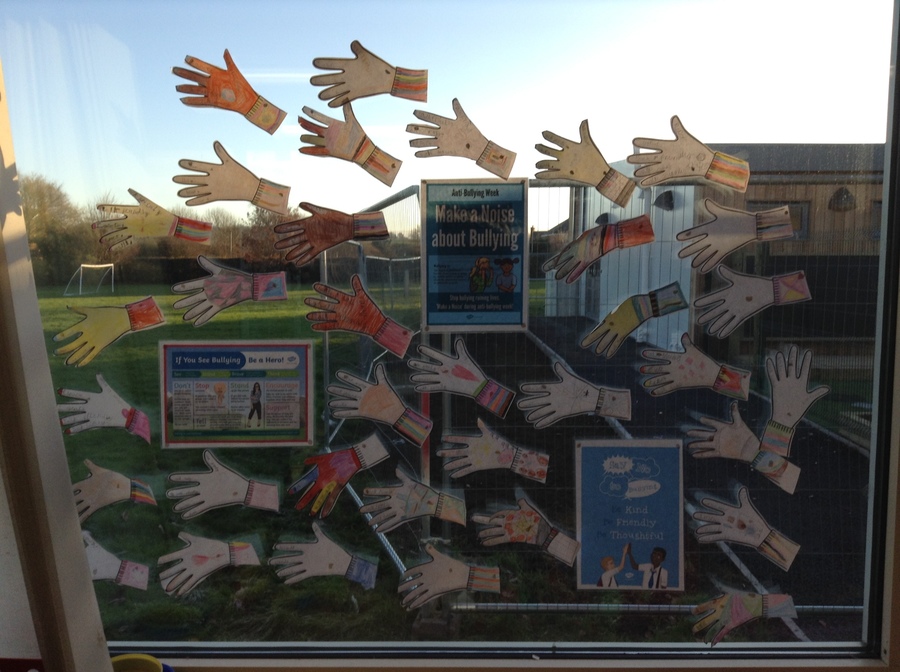 During anti bullying week 'Saying no to bullying' we did circle time and the children passed a circle time toy around the class and discussed different scenarios about bullying and what is right/wrong and what can be done to stop bullying.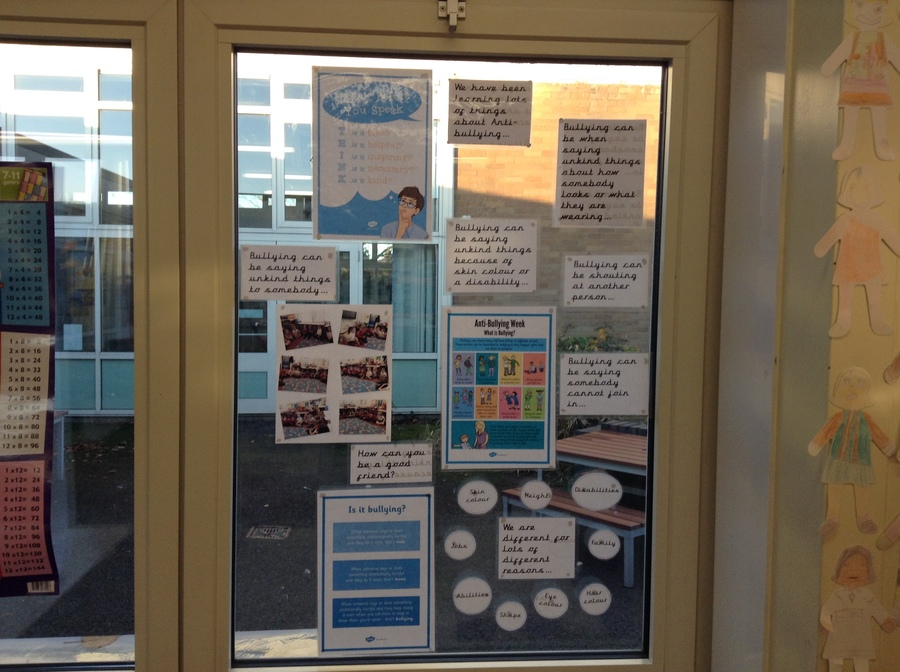 This is our science working wall – During Autumn 2 our topic was 'Healthy Me' – for Homework children with their parents made posters before we started the topic/learning about what they thought eating healthy meant? These are the fantastic posters.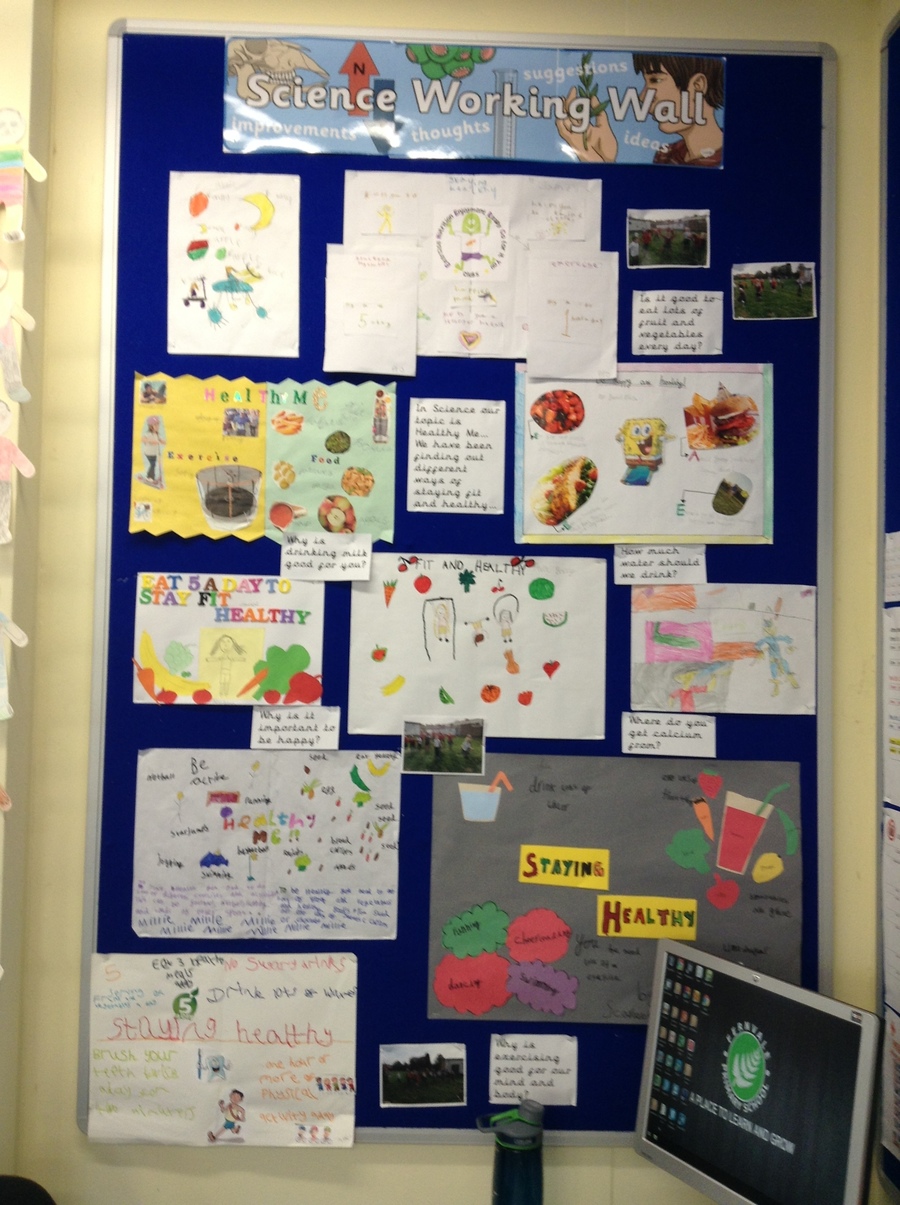 This is our literacy working wall – In Autumn 2 our topic was about 'Information texts'. This linked in nicely with the previous Autumn 1 Science topic 'Mini Beasts'. The children created information booklets about different insects, habitat, what they ate, looked like and important facts about their insects such as Ladybirds, Beetles, Worms and Spiders.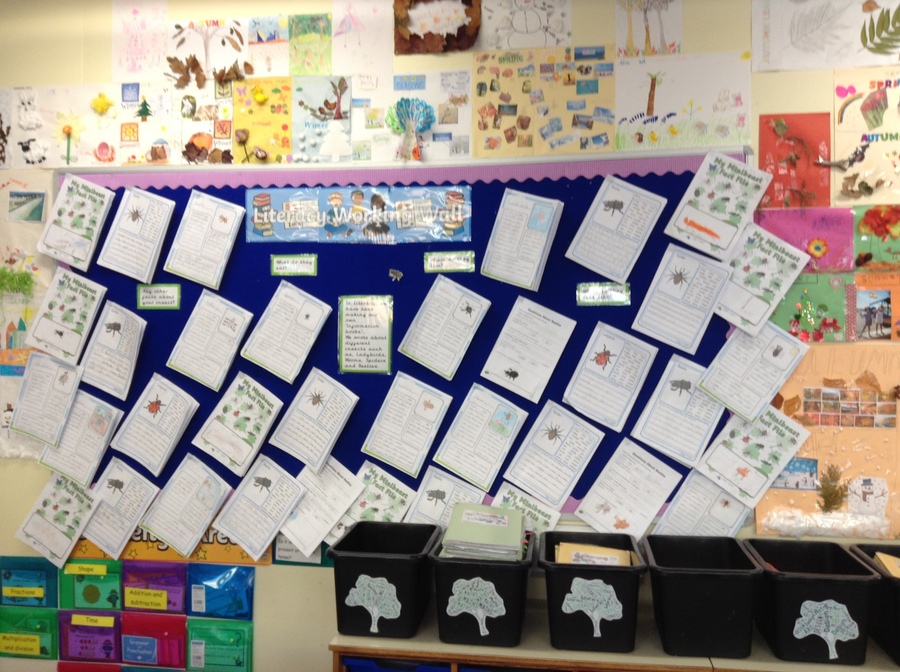 This is our geography working wall – our topic was 'Seasons' and the children with their parents/carers created posters about the four different seasons we have! The children worked hard and have learnt lots about the four seasons.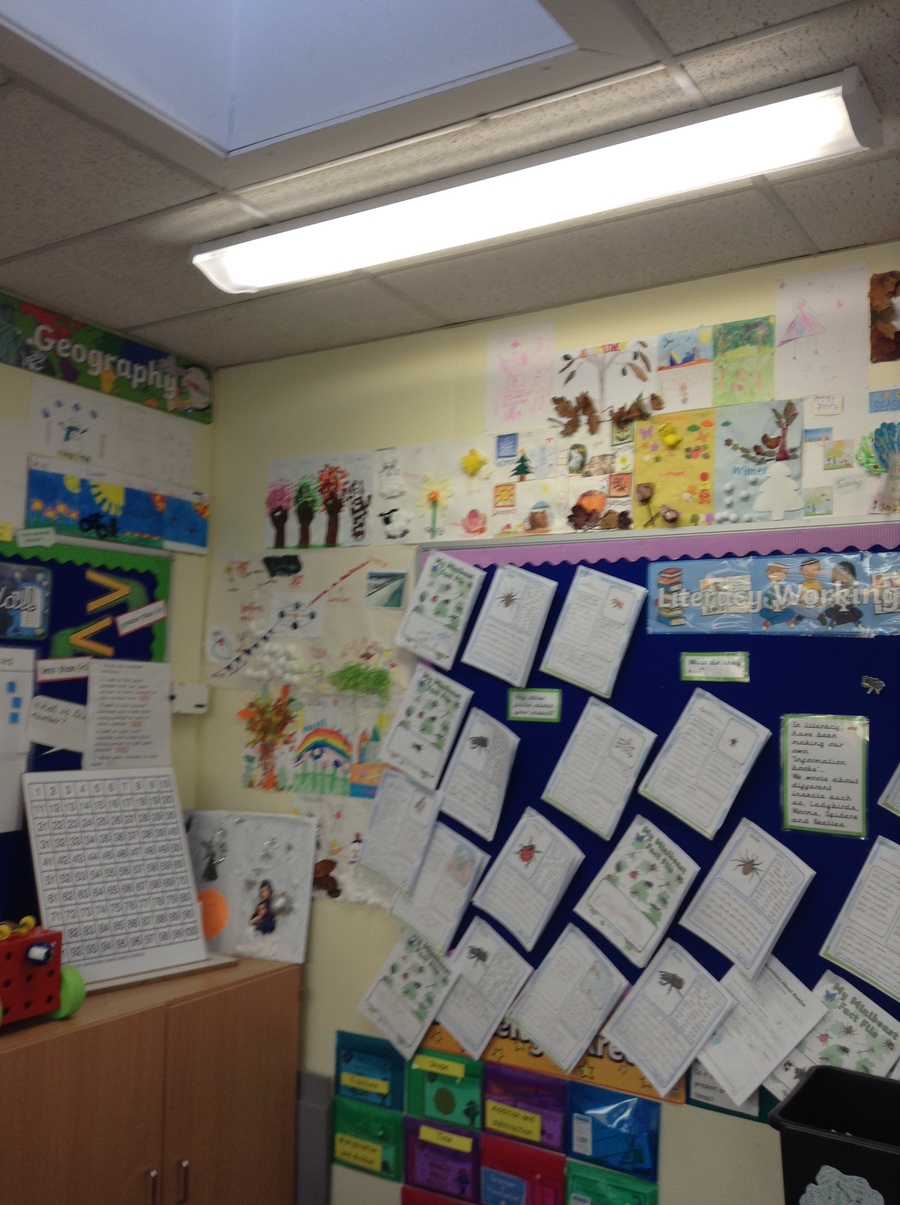 This is our maths working wall – this is on-going throughout the year looking at different maths topics and how we can use different manipulatives to work out a maths problem!